Strengthening the export capabilities of Victorian businesses.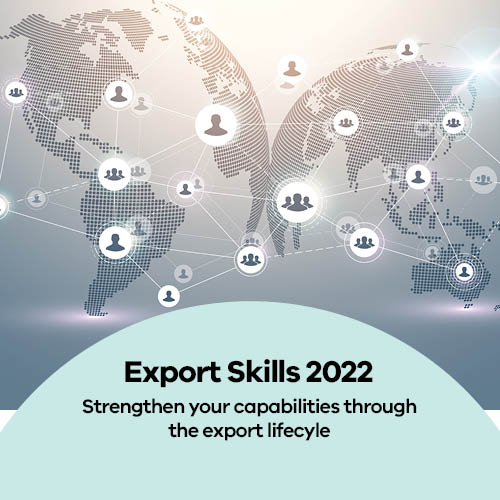 Export Skills aims to help Victorian businesses impacted by coronavirus (COVID-19) to grow and develop their export skills and capabilities.
Export Skills 2022 is essential training for Victorian business owners embarking upon their export journey, considering taking part in one of our trade mission or eCommerce programs, or keen to grow their export capability and remain globally competitive.
From the must-haves of paperwork, freight and logistics, to eCommerce, virtual pitch training and establishing partnerships overseas, Export Skills is essential training for your business.
Proudly partnering with GTPA and Pathways to Export
Global Victoria has partnered with the Global Trade and Professionals Alliance (GTPA) and Pathways to Export to deliver the International Business Rules module.
About GTPA
GTPA is an organisation that cultivates international standards within the industry. The aim is to create a trade environment that is both inclusive and trusted by all. It offers support to a wide range of professionals.
This extends to businesses, governments, trade professionals, trade organisations and industry bodies and helps them to:
become well-versed in international trade practices
create their own global business networks and advance their trading opportunities
ensure their international trading endeavours are secure and backed by ISO standards
About Pathways to Export
The Pathways to Export program is a $5 million, four-year initiative by Agriculture Victoria which aims to support small-scale, niche and emerging agri-food businesses to develop export capability and assist existing exporters expand into new markets.
The Program provides tailored one-on-one support and includes a range of bespoke business services including access to international market specialists, fundamental export tools and the establishment of a consolidated one-stop-shop export hub incorporating market intelligence and interactive resources to support trade success.
---