Celebrating and awarding Victoria's most accomplished exporters.
On Tuesday 20 September 2022, patron of the Governor of Victoria Export Awards, Her Excellency the Honourable Linda Dessau, welcomed over 200 guests, in person for the first time since 2019, to celebrate the outstanding achievements of Victoria's most accomplished exporters.
Congratulations to this year's winners who qualify as finalists for the 60th Australian Export Awards to be held in November.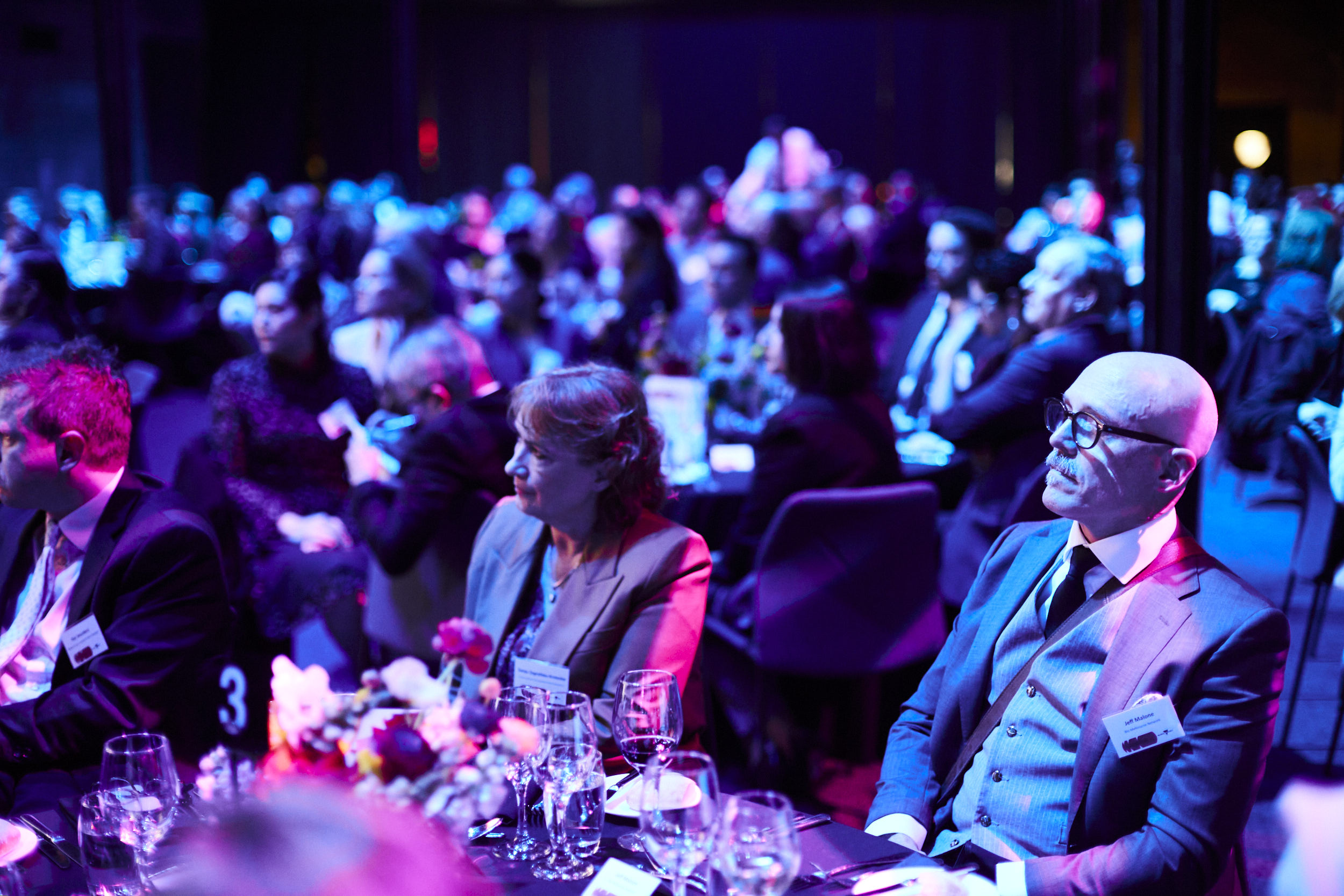 GOVEA 2022 Victorian Exporter of the Year
SDI Limited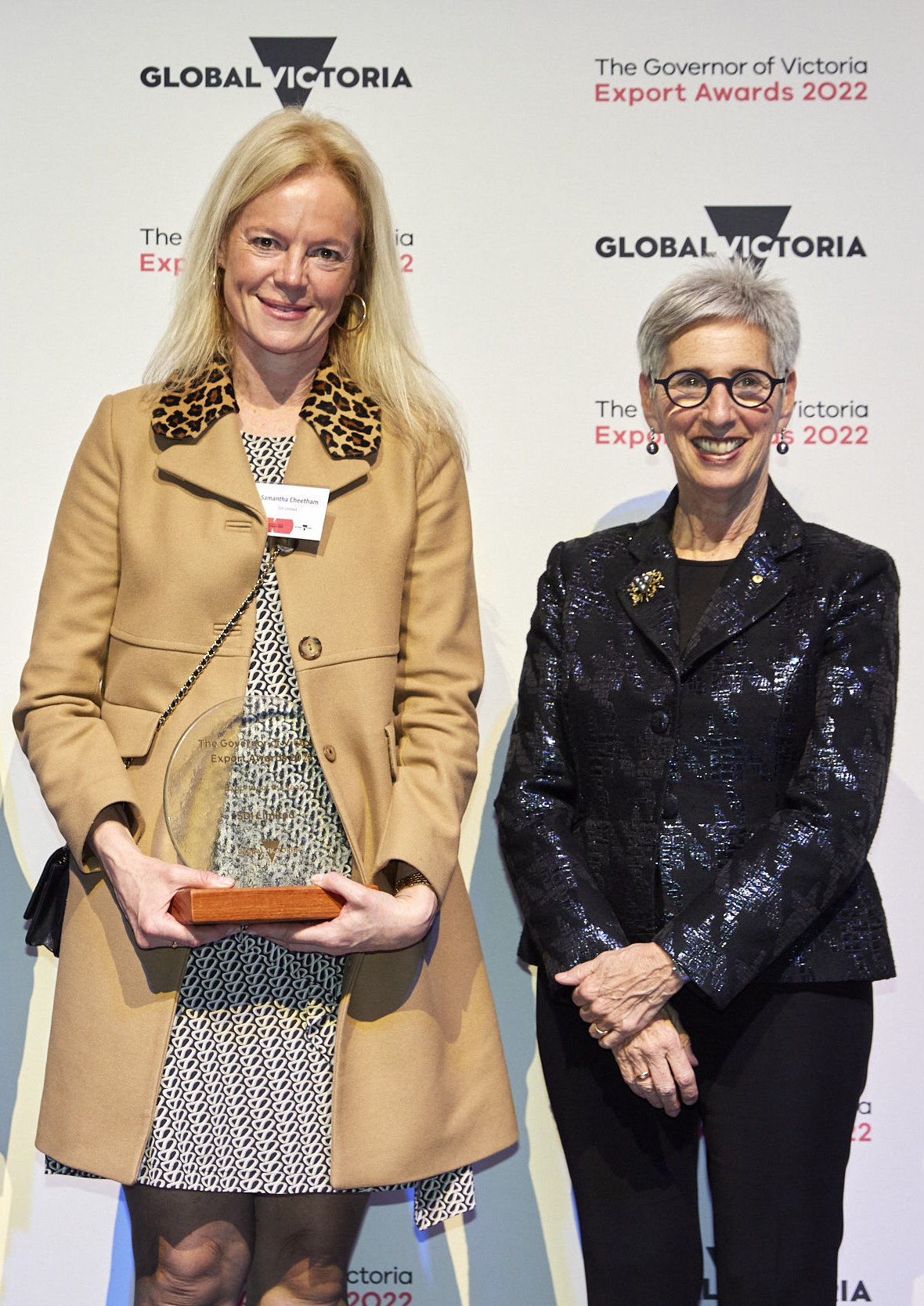 SDI Limited is a world leader in the research, development, manufacture and marketing of specialist dental materials, including dental restoratives (tooth fillings) and tooth whitening, along with associated complementary products. The WHO's 2019 Global Burden of Disease report 2019 revealed tooth cavities are the most common health condition worldwide, affecting 2 billion people.
SDI strives to improve oral health by continuously developing products that subscribe to 'Minimal intervention dentistry'. This relatively new dentistry frontier focuses on prevention and patient comfort by eliminating drills and reducing treatment time, and helping dentists provide easier, faster and longer‑lasting smiles to their patients.
SDI products are sold to dentists in over 100 countries with 90 per cent of all SDI sales going to overseas markets.
Headquartered in Melbourne, SDI also has fully owned subsidiaries in the USA, Germany and Brazil with sales teams in the United Kingdom, France, Spain, Czechia, Poland, Peru and Canada.
---
GOVEA 2022 Global Victoria Women's Award
Ultra Violette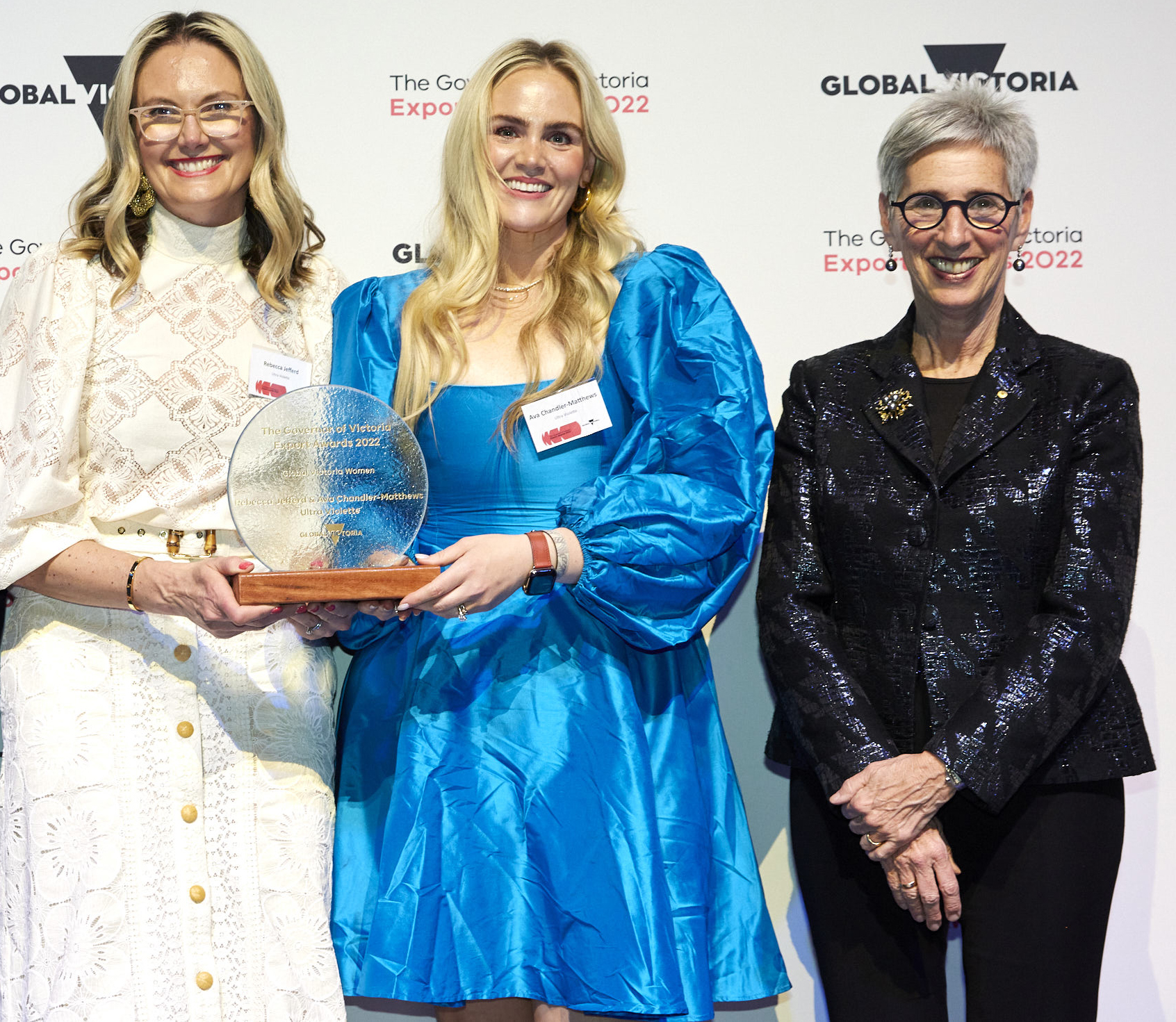 Ultra Violette co‑founders, Ava Matthews and Rebecca Jefferd are leading a new generation of sunscreen products future‑proofing faces across the globe from the daily toll of UV rays.
As Beauty, Wellness and Personal Care industry alumni, Ava and Rebecca noticed a major gap in the market with available SPF products being too thick, too greasy, causing adverse skin reactions and leaving a ghosting residue on the body.
Ultra Violette's wardrobe of SPF products are designed to feel much more like cosmetics than sunscreens. The products contain native Australian ingredients, such as Kakadu Plum (a potent source of Vitamin C), as well as hydration and radiance boosters. Rebecca and Ava call them SKINSCREENS™ – the perfect combination of skincare + sunscreen.
Having launched in 2019, the company has expanded into 20 countries including New Zealand, the United Kingdom, 12 countries across Europe and most recently 5 countries across Southeast Asia.
---
The Winners Booklet
The Governor of Victoria Export Awards 2022 Winners
Agribusiness, Food and Beverages
For outstanding international success in the field of agricultural products, services or technology including farm production, manufactured foods and beverages, forestry and fisheries.
Awarded to Bubs Australia
Professional Services
For outstanding international success in the professional business services including legal, accounting, administration and support services, business management, marketing services, franchising and licensing, engineering, financial and insurance, market research and translation services.
Awarded to Acclime
Creative Industries
For outstanding international success across all creative industries including music and performing arts, film, television and radio, software & interactive content such as VR and AR, writing, publishing & print media, architecture and design & visual arts, including fashion design.
Awarded to Native Tongue Music Publishing
Advanced Technologies
For outstanding international success in the field of information technology (IT), digital technologies, software, hardware or digital services including solutions utilising cloud-based platforms, artificial intelligence, machine learning, IoT, augmented /virtual reality and/or blockchain.
Awarded to BroadSource
eCommerce
For outstanding success by an Australian business in selling goods or services to customers overseas via an electronic network. Includes cross-border eCommerce and online sales.
Awarded to Swisse Wellness
International Education and Training
For outstanding international success or learner/student experience in the field of education and training services, expertise and curriculum including vocational training.
Awarded to OET
Emerging Exporter
For outstanding export achievement by an enterprise in any industry sector which has been exporting goods or services for three years or less.
Awarded to The Natural Patch Company
Sustainability
For outstanding international success in environmental solutions, clean energy innovation, materials and energy efficiency, renewable energy, waste and water management, green buildings, smart cities and R&D collaboration.
Awarded to Rubicon Water
International Health
For outstanding international success in medical, healthcare, biotechnology fields for products, technology, equipment or services. This includes eHealth, digital health, medtech, aged care services
Awarded to SDI Limited
Manufacturing and Advanced Materials
For outstanding international success in manufacturing, engineering and/or advanced materials development. This includes production of consumer products.
Awarded to SPEE3D
Resources and Energy
For outstanding international success in the production, processing, value adding of extractive resources or provision of equipment, services or solutions related to the mining, oil and gas and renewables industries.
Awarded to Coolon
Regional Exporter
For outstanding international success by a business whose head office is based in a non-metropolitan location
Awarded to Envirofluid
Small Business
For outstanding international success by any business with total annual sales not exceeding $10 million.
Awarded to Green Eco Technologies